Why Differentiate Advanced Placement Courses for Gifted/Talented Students?
Many Texas school districts serve Gifted/Talented (G/T) students through Advanced Placement (AP) and Pre-Advanced Placement (Pre-AP) courses in grades 6-12. While these classes may have enriched or accelerated curriculum, they are not designed specifically for G/T learners. Rather, AP courses are designed for all academically advanced students, and Pre-AP courses exist to increase the pool of students who will enter and be successful in AP courses later in their academic careers.
One
frequently asked question
regarding the
Texas State Plan for the Education of Gifted/Talented Students (State Plan)
is whether it is necessary for AP and Pre-AP teachers to differentiate instruction for G/T learners when these courses are offered as part of the array of G/T services in a district (Texas Education Agency, 2004). The Texas Education Agency (TEA) affirms that curriculum differentiation remains a necessity to best meet the learning needs of gifted students. According to the
National Association for Gifted Children (NAGC)
, differentiation of curriculum and instruction is "an essential part of ensuring that high-ability learners are adequately challenged and make continuous progress." (NAGC, 2005). The findings of the Advanced Academics Curriculum Evaluation (AACE) Task Force identify key limitations for AP courses with regard to fully satisfying the needs of G/T learners. These findings suggest modifications that will strengthen the learning experiences delivered through these courses.
As AP and Pre-AP courses are designed for all academically advanced learners, and AP and Pre-AP classrooms often consist of a diverse group of learners, including those identified as G/T, addressing this diversity translates to some form of differentiation or curricular modification. Without such customization, some learners are left behind. Thus, AP and Pre-AP programs used as part of gifted services should provide an experience more akin to "an escalator on which students continually progress, rather than a series of stairs, with landings on which advanced learners consistently wait." (
Tomlinson, 1997
).
Advanced Placement Course Objectives and Gifted/Talented Students
Created in 1955, the College Board's Advanced Placement (AP) Program consists of 35 courses in 20 subject areas designed to provide motivated secondary students with the opportunity to engage in college-level curricula and earn college credit (College Board, 2007). AP programs are open to all secondary students who possess the motivation and desire to engage in a more rigorous program of study.
Indeed, the concept that AP courses are designed for
all
students becomes an important distinction when analyzing course materials to address the needs of Gifted/Talented (G/T) students served through such classes. The
Texas State Plan for the Education of Gifted/Talented Students (State Plan)
indicates that districts must "assure an array of learning opportunities that are commensurate with the abilities of Gifted/Talented students, and that emphasize content in the four (4) core academic areas." (State Plan 2.1A). Furthermore, the plan outlines indicators of curriculum and instruction that meet the needs of G/T students by modifying the depth, complexity, and pacing of the school program. An exemplary curriculum geared to G/T students "provides options in intellectual, creative, or artistic areas; leadership; and specific academic fields." (State Plan 3.1E). Finally, the
State Goal for Services for Gifted Students
states: "Students who participate in services designed for gifted students will demonstrate skills in self-directed learning, thinking, research, and communication as evidenced by the development of innovative products and performances that reflect individuality and creativity and are advanced in relation to students of similar age, experience, or environment. High school graduates who have participated in services for gifted students will have produced products and performances of professional quality as part of their program services."
The central issue guiding the work of the AACE Task Force is determining the extent to which AP course materials can provide the opportunities and learning experiences that meet the needs of gifted learners as outlined by the
State Plan
. This issue should also be the focal point for educators engaged in their own curriculum evaluation, either using the interactive assessment tool provided in this toolkit or through locally designed instruments. Because the
State Plan
focuses on the four core areas, AP courses in those areas can be one option districts may choose as they design their array of services for G/T learners. However, the
State Plan
indicates that when working with G/T students, educators must differentiate AP course materials to meet the specific needs of these learners. The findings of the AACE Task Force support this idea.
---
Common Ground between Advanced Placement and Gifted/Talented
The Advanced Academics Curriculum Evaluation (AACE) Task Force work indicates that Advanced Placement (AP) courses can provide the rigor needed by Gifted/Talented (G/T) students; however, rigor is not all that these students need to reach their full potential. The task force work notes that AP courses can provide a springboard of knowledge and skills for the student to participate in the
Texas Performance Standards Project (TPSP)
Each course addresses the needs of G/T students in varying ways. The goal of the AACE Task Force was to identify areas where four core AP courses (AP Biology, AP English Language and Composition, AP Calculus AB, and AP U.S. History) provide explicit differentiation strategies and meet the needs of G/T learners. The task force also focused on ways the teacher will need to modify the course(s) for those learners.
---
Characteristics of Gifted/Talented Learners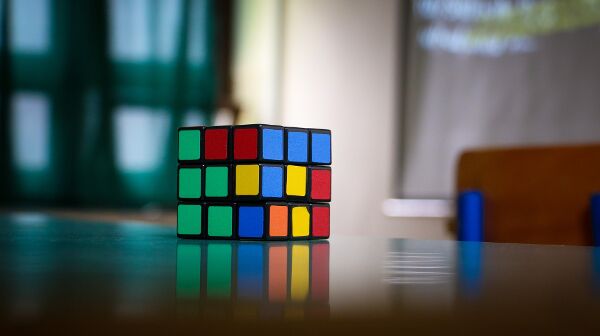 As educators consider customizing Advanced Placement (AP) course materials for Gifted/Talented learners, it is helpful to keep in mind some of the key characteristics of these learners that contrast with bright children who might also enroll in AP classes.
---
Dimensions of Depth and Complexity
Dr. Sandra Kaplan has developed numerous resources linked to scholarly behaviors exhibited by Gifted/Talented (G/T) students and resources in learning theory as it applies to G/T education. Kaplan's work can guide educators in differentiating the curriculum by infusing depth and complexity, thus providing learning experiences rich in content and suited to the G/T learners' needs.
---