Introduction
Welcome Message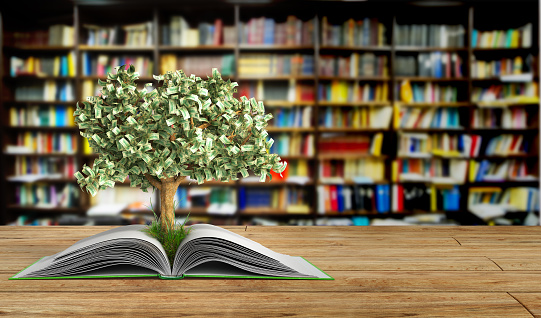 Welcome to the Gifted/Talented Teacher Toolkit I! The Texas Education Agency (TEA) has compiled these resources to help you teach research skills to your students. The toolkit includes links to websites and documents that provide background information on knowledge formation, specific resources for the four core content areas, tips for differentiating instruction for Gifted/Talented (G/T) learners, techniques for conducting research, and sample scope and sequence documents.
---
i. Purpose of the Toolkit
This toolkit is meant for teachers of Gifted/Talented (G/T) students who want to ensure that students undertake professional research and develop high-quality products in concordance with the State Goal for Services for Gifted/Talented Students. Schools should use G/T education in grades K-8 as a formative experience—the knowledge, skills, and processes practiced and acquired at this level will lead to the development of more complex and sophisticated student products in the upper grades. G/T education in grades 9-12 should reflect professional-level processes and performances. As educators, we need to consider how we can move G/T students from those early formative experiences to become developers of creative, unique, and advanced products. The Texas Education Agency (TEA) hopes that this toolkit can help you in this journey.
---
ii. How To Use the Toolkit
The toolkit was developed for use on computers running current versions of Windows and Macintosh OSX operating systems. For optimal viewing, the recommended display settings are a resolution of 1024 x 768 or higher.
The materials and software available on this website are provided "as is" without any express, conspicuous, or implied warranty of any kind, including warranties of merchantability, non-infringement of intellectual property rights, or fitness for any particular purpose. In no event shall the Texas Education Agency (TEA) or its employees be liable for any conspicuous damages whatsoever (including, without limitation, consequential or incidental damages for loss of profits, business interruption, and loss of information) arising out of the use of or inability to use the materials on this website.
This website contains links to third-party websites. The linked sites are not under the control of TEA, and TEA is not responsible for the contents of any linked site or any link contained in a linked site, or any changes or updates to such sites. While the links in this toolkit are current as of publication, third-party sites may experience name and server changes, change page content, or remove pages without warning, causing broken links and missing files.
---
iii. Copyright Information
© 2006 by the Texas Education Agency
Copyright © Notice. The Materials are copyrighted © and trademarked TM as the property of the Texas Education Agency (TEA) and may not be reproduced without the express written permission of TEA, except under the following conditions:
Texas public school districts, charter schools, and Education Service Centers may reproduce and use copies of the Materials and Related Materials for the districts' and schools' educational use without obtaining permission from TEA.


Residents of the state of Texas may reproduce and use copies of the Materials and Related Materials for individual personal use only, without obtaining written permission of TEA.


Any portion reproduced must be reproduced in its entirety and remain unedited, unaltered and unchanged in any way.


No monetary charge can be made for the reproduced materials or any document containing them; however, a reasonable charge to cover only the cost of reproduction and distribution may be charged.
Private entities or persons located in Texas that are not Texas public school districts, Texas Education Service Centers, or Texas charter schools or any entity, whether public or private, educational or non-educational, located outside the state of Texas MUST obtain written approval from TEA and will be required to enter into a license agreement that may involve the payment of a licensing fee or a royalty.
Every effort has been made to credit sources. If any sources were omitted, please notify us for acknowledgements in future editions.
All of the information provided is believed to be accurate and reliable; however, TEA assumes no responsibility for any errors. Further, TEA assumes no responsibility for the use of the information provided. TEA specifically disclaims any and all liability for any claims or damages that may result from providing the information contained on the site, including any websites maintained by third parties and linked to the TEA website. The responsibility for content rests with the organizations that provide the information. The inclusion of links from this site does not imply endorsement by TEA. Specific questions regarding a document should be directed to the appropriate organization and not necessarily to TEA. TEA makes no effort to independently verify, and does not exert editorial control over, information on pages outside of the tea.state.tx.us domain.
For information contact:
Office of Copyrights, Trademarks, License Agreements, and Royalties
Texas Education Agency
1701 N. Congress Ave., Austin, TX 78701-1494
Phone: 512-463-9000
Email: copyrights@tea.texas.gov

---
iv. Acknowledgements
We would like to thank all of the regional Education Service Center Gifted/Talented (G/T) specialists for their work with G/T educators and their contributions to this toolkit. We would especially like to acknowledge the efforts of Dr. Cecelia Boswell and Doris Teague for their contributions to the toolkit, and Jim Coffey, retired Region 15 G/T Specialist, for his leadership and vision in compiling these resources.
In the development of this toolkit, we have relied on a variety of valuable experts and resources. Every effort has been made to give sources proper credit. If any sources were omitted, please notify us for acknowledgements in future publications.
---
v. Contact Information
For additional information, contact your regional Education Service Center Gifted/Talented specialist (see http://tea.texas.gov/regional_services/esc/ or Monica Brewer, Statewide Coordinator of Gifted/Talented Education, at monica.brewer@tea.texas.gov or gted@tea.texas.gov.